Business Telephone & Data Systems, Inc.
Voice and Data Solutions for Business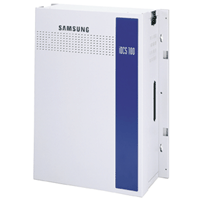 OfficeServ 100
OfficeServ 500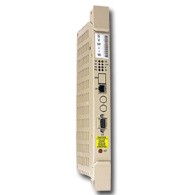 Digital Samsung Phone Systems
Contains a base configuration of 0 lines and 8 stations
Our most popular package contains:
6 line card
6 Phones
4 port 100 mailbox voice mail card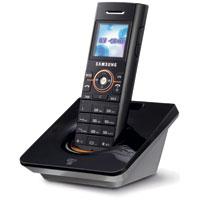 Base cabinet allows for 6 lines and 16 phones with voice mail card, or 6 lines and 24 phones without voice mail. An expansion cabinet is available which allows for expansion up to a maximum of 48 phones with voice mail, or 56 phones without voice mail.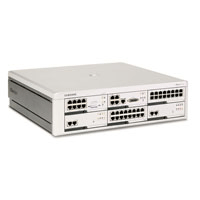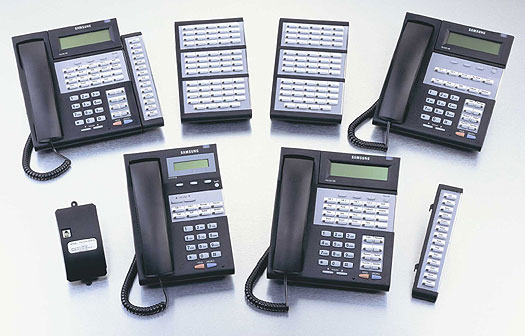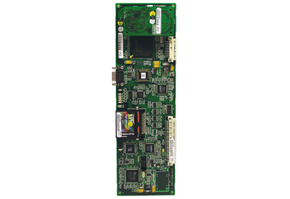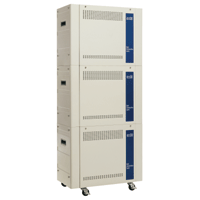 SVMi-16E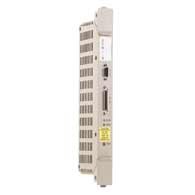 Both the OfficeServ 100 and the OfficeServ 500 can be IP-Enabled. If your company has out-of town salespeople or multiple offices, VoIP may be able to save your company money!!
Ask us about the various options available for VoIP
Converged Communications Platforms
The OfficeServ 7200 supports both voice and data communication with IP-based wired and wireless flexibility. It allows your company to use any or all of the following: traditional voice communication, VoIP, or IP-based data and wireless solutions, to create an efficient and flexible communication system.
Falcon 8 button, 18 button and 28 button keysets
14 button add-on modules, 64 button add-on modules. Door phone modules
The SVMi-4E is a voice mail card that inserts right into your phone system. Using the latest in Compact Flash memory technology, the SVMi-4E provides 4 ports and up to 100 mailboxes with up to 2.5 hours of message storage capability.
The SVMi-8E is a voice mail card that installs right into your phone system. The SVMi-8E adds capabilities of up to 8 ports and 1000 mailboxes to your phone system.
OfficeServ Wireless allows your employees to step away from their desks wihout losing access to their phones, internet, or other data sources. With LAN access points, employees can stay in touch with their WIP-5000M handset. They can also maintain their wireless data connections through their laptops or PDA.
OfficeServ Wireless
OfficeServ 7200
The OfficeServ 500 is available in one, two, or three cabinet systems. A fully expanded system can have a maximim of 352 lines or 360 stations using T-1/PRI cards. Without the T-1/PRI cards the maximum number of lines is 208 and the maximum number of stations is 360.
OfficeServ DS-5000 Keysets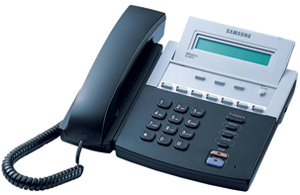 DS-5007S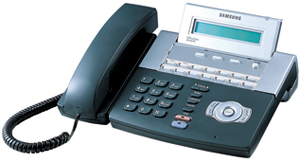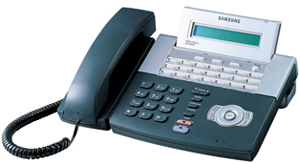 DS-5021D
The Samsung DS-5000 Series keysets provide clear, efficient communications for your company. All three models come equipped with a built-in speakerphone, Caller ID display, and a message waiting lamp. Each model comes with either 7, 14 or 21 programmable function buttons. In addition, the DS-5014D and the DS-5021D offers a navigation key for effortless use of advanced features. They also offer a plug-in module which allows for special feature upgrades such as add-on modules (AOM), and full-duplex speakerphones; which permit each party to be heard at the same time.
DS-5014D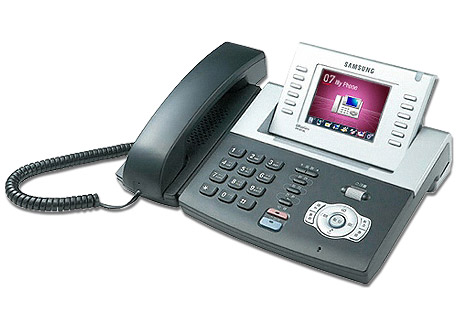 OfficeServ Call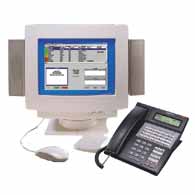 OfficeServ Call seamlessly links two previously separate systems- your telephone system and your personal computer. With OfficeServ Call, you receive a cost-effective and easy-to-use call management application for call logging, contacts, scheduling, and digital telephone programming. Easily manage your calls from a computer screen and link to personal databases for storage of contact names and personal call history.
ITP-5112L
Samsung's line of Voice over Internet Protocol (VoIP) Keysets utilize standard IP protocols. The ITP-5112L and the ITP-5121D provide easy-to-use navigation keys for quick access to the features you use most. In addition, the ITP-5112L offers a large color LCD display, built-in phone book, calculator, and much more.
SVMi-20E
The SVMi-20E is designed to integrate into the OfficeServ 7200 system. The SVMi-20E is equipped with 4 ports built onto the main PCB assembly and can handle 4 calls simultaneously. It can currently be upgraded to to 8 or 12 ports by adding one or two 4 port VPM's. This would allow the SVMi-20E to handle either 8 and/or 12 calls simultaneously.
The SVMi-16E provides 16 ports and up to 1000 mailboxes for your telephone system. It is specifically designed to integrate into Samsung's OfficeServ 500 system.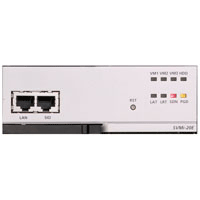 OfficeServ Wireless